Tibetan Whirlwind: Clearing the field for I AM
Mar 06, 2023
Clouds over the Olympic Mountains photo by Aubrey Remedy
As I was recovering from my bout with Covid-19 last year, I realized that my illness had deeply affected my nervous system. I was waking up feeling hopeless, losing my thoughts during the day, and going to sleep fretting that the next day would be just as lackluster as the day before. This emotionality and fatigue reminded me of when I was at the height of the battle with my mood disorder. Unfortunately, bringing up these old memories was creating a Stress Loop in my mind and body. This is what it looked like:
I would ruminate on this challenging time of my life, then my belly and my chest would collapse inward. It became hard to inhale in this position and I would start to feel overwhelmed. Then the rumination would spin more, and I would collapse further into myself, breathing less and less, sending less oxygen to my brain. My brain would become more and more fatigued, with less and less circulation, and more and more fearful memories. Eventually I would give myself a headache and need to lay down to rest.
Does this sound familiar to anyone?
Because I have studied the nervous system so diligently in my partnership creating the Power of Ease (PowerOfEaseKeys.com), I had many tools in my belt to support my nervous system. I reached out to a friend for social engagement, who I knew would be understanding and encouraging. I also practiced my Ease Keys regularly. Then I scheduled support sessions with my therapist and healthcare practitioner. But my recovery was still soooooo sloooooow, takings weeks and weeks, and my frustration was growing.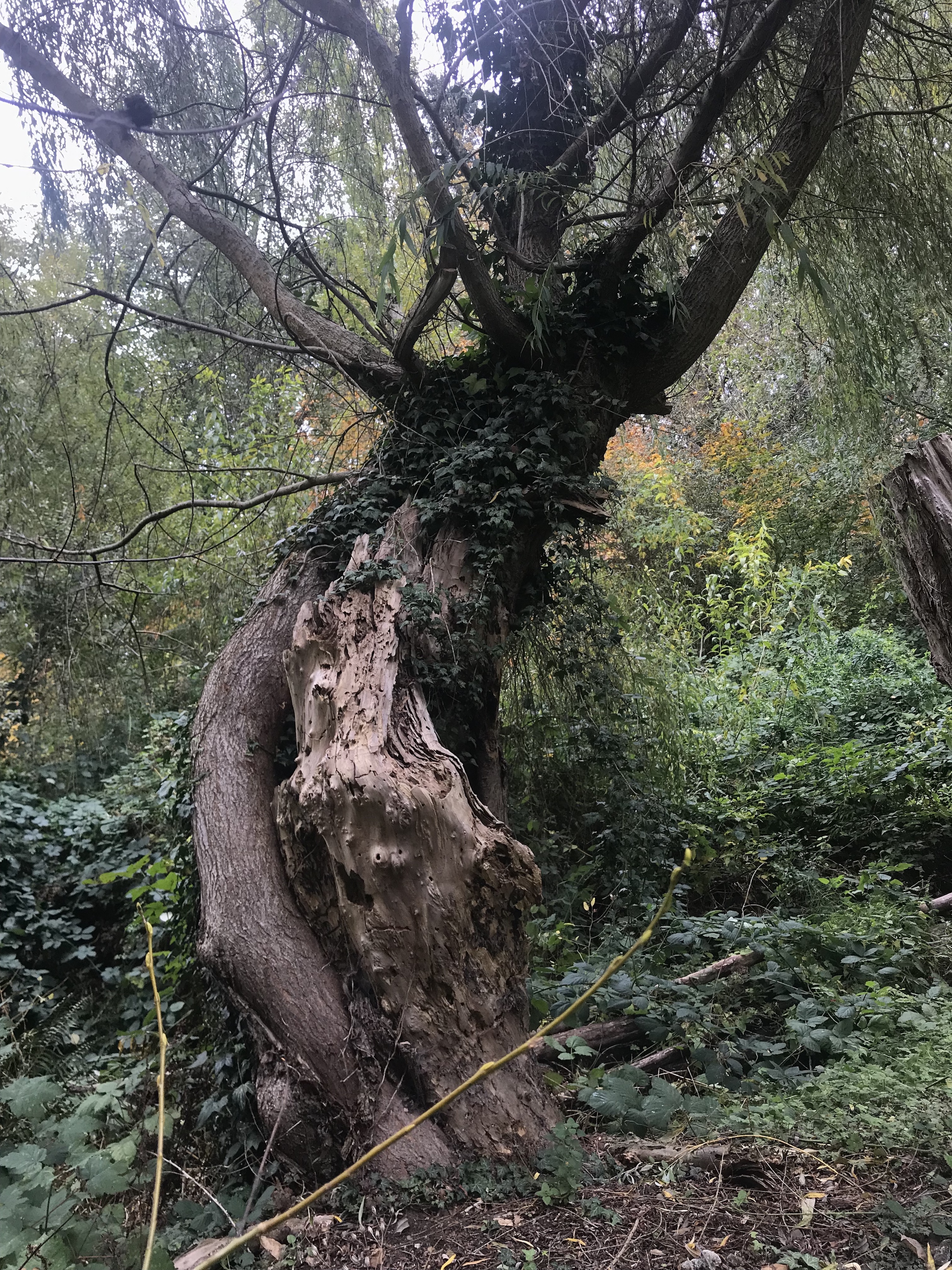 Frustration Growing photo by Aubrey Remedy
Finally, I reached out to one of my intuitive guidance counselors. Since I had already tried physical, mental, emotional, AND energetic healing techniques, I wanted to see if there was a spiritual aspect that I was overlooking.
My counselor told me to imagine a small whirlwind spinning above my head, just big enough to surround my body. Then he gave me this Tibetan prayer:
I am the Soul
I am the Light Divine
I am Love
I am Will
I am fixed design
My assignment was to say the prayer daily, while visualizing this whirlwind spinning around me, removing anything from my field that was not part of my I AM presence.
Immediately, I felt a shift inside of me. Somehow my insides felt quieter and more relaxed. I continued to repeat the exercise after the session, but something was niggling inside of me. The rhythm of the prayer didn't sit right in my ear. I love writing poetry, so I worked on how I would write this prayer as a poem for myself. I came to this:
I am Soul
I am Sound
I am Light Divine
I am Love
I am Will
I am Grand Design
When a deep sigh released from me, I knew this was the correct rhythm for me. Anytime my thoughts started to ruminate in the past, I would banish them with this prayer. I nicknamed it the Tibetan Whirlwind.
But over time, I was becoming bored with this mantra. So, I started playing with the practice again. If I shrunk the whirlwind, I could fit it inside of my body and blow out any unnecessary energy I felt inside of myself. This was a fascinating feeling to experience. (Of course, I asked my body's consciousness if this was ok before trying it.)
Then I started to dance and move with the prayer. I could raise my arms up and then lower them down while saying the words, feeling a tai chi flow to the motion. If I wanted to add yoga, I could fold my body forward, or arch myself back while repeating the prayer. Of course, adding the prayer to some of the Ease Keys, was the most fun for me.
It is simple to add this prayer to the Ease Key, Horizon Gazing. Remember, activating the peripheral visual field wakes up parts of the brain that carry us away from survival mode. You can try this process standing, sitting, or laying down. Just take a moment to make sure your head is in comfortable alignment with your body before you start.
Look straight ahead at a point out in front of you. (Looking out a window is ideal.)
Hold your hands out to your sides, fingers pointing upward, with your elbows bent downward.
Wiggle your fingers slightly to make sure you can see your hands in your peripheral vision, while still looking straight ahead.
Take a breath, in and out.
Slowly lower your hands, keeping them at the edge of where you can still see them, while saying:
I am Soul
I am Sound
I am Light Divine
Take a breath, in and out.
Next, slowly raise your hands up as high as is comfortable, keeping them at the edge of your visual field, and say:
I am Love
I am Will
I am Grand Design
Take a breath, in and out.
Repeat the process if you like. As you repeat this, you can imagine your hands are moving the whirlwind up and down your body. This whirlwind is blowing away any unnecessary energy, leaving only your Presence within you.
Supporting my body, mind, and spirit with simple activities like this is how I keep myself sane. In my course, Ease Keys for Empaths and Intuitives, I share other practices and guided visualizations to help sensitive souls balance their nervous systems while engaging their energy systems. Together, we create a safe space where we can practice over 6 weeks to build the habits we need to survive in a hectic world. Follow this link if you would like to register for the Empathic Success Practices course. Discounts are available. Other Ease Key courses to support self-regulation are listed at PowerOfEaseKeys.com
If this is not the right time for you to take a class, you can find information on more self-care resources like this one by joining the private community, WeAreTheRemedy.Love. It is free of charge to become a member. This link will lead you to a video explaining this community. I look forward to meeting you there! https://www.aubreyremedy.com/community